The offshore Bookmaker BetJACK is now being investigated over claims that they have not been paying out all of Punters winnings.
BetJACK is a bookmaker operating out of the tax haven known as Vanuatu.  Looking back over the past year and in some cases even longer there has been many complaints on Sports / Racing Betting Forums that this company was not paying out money that was owed to Punters who had placed bets and won with the bookmaker.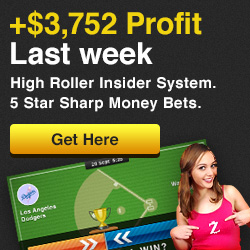 The offering of these bets from overseas is actually illegal in Australia as they are not paying any tax to Australia nor have they got the official betting credentials or paid the appropriate licence fees to operate on betting within Sports or Racing.
So how did BetJACK get away with this? Well the Sports Betting Forums has many punters who have been phoned by telemarketers from BetJACK luring them in with free bet offers of up to $5,000.
If you look through the forums there is just so many cases where people have deposited money with BetJACK and are owed considerable amounts of money which are either not being paid out at all or are very slow to pay out and in some cases are paying out money in 'dribs and drabs'.
There is a case where one Punter deposited $50,000 into his BetJACK account, placed some bets and had a balance of some $250,000 and couldn't get his money out when he tried to withdraw.  Eventually after some time he was given his original $50,000 and told never to bet at BetJACK again.
If we look at the Whois.com data for sites linking to BetJACKS main site we can see websites owned by Ruth Sullivan which include betjack-sports.betting-com as well as betjack-company.com
Here is the Domain Records for Betjack:
Domain Name: BETJACK-COMPANY.COM
Registrar: GODADDY.COM, LLC
Sponsoring Registrar IANA ID: 146
Whois Server: whois.godaddy.com
Referral URL: http://registrar.godaddy.com
Name Server: NS1.GOLIVEHOSTING.COM.AU
Name Server: NS2.GOLIVEHOSTING.COM.AU
Updated Date: 23-apr-2015
Creation Date: 08-aug-2014
Expiration Date: 08-aug-2016
Also according to Fairfax Media, Company documents show ownership of Betjack Pty Ltd was transferred from Queensland man Jamie Radcliffe to Papua New Guinea-born John Chan, of Port Vila, Vanuatu, and his wife Edna, from Sydney's northern suburbs.
At first glance it looked as so Ruth Sullivan may have just been an affiliate registering all of those domains but quite a few punters have actually spoken to a Ruth Sullivan at BetJACK who is believed to work in the Accounts Department of the company.
If you are owed money by BetJACK and they have refused to give you your money then you could always write to the Vanuatu Gaming Commission who has issued them the licence to trade and put in a complaint. Maybe with enough complaints they will be forced to pay up.  Details for the gaming commission are below:
Manager, Licensing Review and Audit
PO Box 124
Port Vila
Vanuatu
Also are a list of Phone Numbers relating to BetJACK you could try and call
Customer Service 1800 906 022
Louise (accounts) 0424 314 291
Ruth (accounts) 0450 686 590
Jacqui (trader) 0415 665 835
Chris (customer relations) 0406 921 723
These were posted by a member on aussportsbetting.com who was able to get his money back after 6 months!