Laying Greyhounds for a Living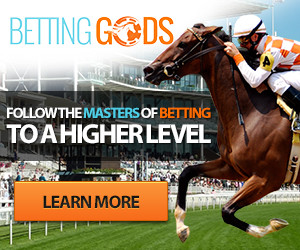 The Premier Greyhound Tips Review

Premier Greyhound Tips Service is by a company called Betting Gods. This is a separate system to the Laying Greyhounds for a Living we reviewed here recently.
Greyhound Tips are sent via email prior to the races commencing. At the moment they are offering a £4.95 month for your first month. It is then £39.95 per month or £99.95 per quarter. There is also a final option for a lifetime membership where you never have to pay anything further for £229.95. Remember to add VAT to that price if you are in the EU.
Betting Gods have been around for a long time and have plenty of subscription services.
You should receive around 2 or 3 tips each day received by lunch time. Included in these tips are some exotic bets. You could even incorporate the First Fours Betting System by Kate McEvoy into this service.
Let's take a look at 1st January 2016 results.
We had a total of 5 races at Romford for 2 wins and 3 UNP using staking plan finishing up 9 points. $90 Profit for $10 Stakes or $900 Profit for $100 Stakes.
Longest Winning Run for the service is 6 and the Longest Losing Run is currently 18. Now 18 might sound like a lot but if you look through the results you will see that it has only happened once and because of the way they show you how to stake your bets your bankroll was not put at great risk at all!
The Premier Greyhound Tips Service also comes with a 60 day money back guarantee. So if after 60 days you aren't happy with the service you can apply for a full refund.
Click Below to sign up for your subscription.
Related Greyhound System and Services Posts: