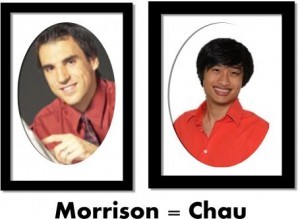 UPDATE: Sports Betting Champ founder Tony Chau sentenced to 18 months in a federal prison and ordered to pay $567,571 to the Internal Revenue Service and forfeit a further $1.4 million to the federal government.

It has been revealed that Tony Chau the founder of the Sports Betting Champ system and author of the Exterminator Sports Betting System has pled guilty in a U.S federal court for running an illegal gambling operation that netted millions and also hid over $1.5 million from the IRS.  Also had to put this in there that this is not the same Tony Chau that was on the NT's Most Wanted List in May at around the same time as the seizure took place.
Now we all know the IRS hate being ripped off. As 19th Century English jurist Lord Bramwell once said 'Like mothers, taxes are often misunderstood, but seldom forgotten.'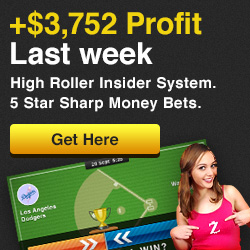 So what exactly did Tony Chau do that was so illegal other than hiding a bit of cash from the IRS?
Well basically Tony Chau or as some of you may know him by 'John Morrison' ran an affiliate operation with a well known bookmaker called BetOnline.  He used them to negotiate some good deals with sports betting agencies to provide extra deposit bonuses and higher betting limits for his customers.  This is not exactly allowed as a US citizen and he soon found himself in a lot of trouble with homeland security including the seizure of his domain name Sportsbettingchamp.com
The thing is that in the U.S you are not supposed to use offshore betting agencies in countries like Costa Rica and Panama which don't have the stricter Nevada licenses that the U.S requires to operate.  You may remember an article a while ago on BetJACK who are an offshore betting agency and the dealings they have had with many Australian customers.
Tony Chau is also the creator of the following systems:
The NBA "Comeback" Betting System | The Exterminator Sports Betting System | The Annihilator NFL Betting System | The Picks Buffet
The Champ's Personal Sports Picks | Why Sports Handicappers Lie | Baccarat Betting System
Tony Chau was referring his customers from his Sports Betting Champ membership over to these offshore betting agencies who were then paying Tony for his referrals in way of commissions from customers losses.  Where it gets a little tricky and kind of looks fishy to the IRS is that he then transferred these commission payments to a third party bank account which to a federal court and the IRS looks like he did this to "carry on intent to promote the carrying on of the illegal gambling business and to conceal and disguise the nature, location, source, ownership and control of the proceeds"
So what happens now? Well Tony Chau has to pay his IRS bill and forfeit around $1.4 million in cash and property.  If you remember he owns quite a few nice exotic cars so it will be interesting to see if they get seized.
As for the Sports Betting Champ System, there was actually no problem with the system itself and it does actually work.  There have been people making big money by using the system.  So this maths genius wasn't scamming his customers at all and was up front about the commissions etc that were being earnt.  It is only because it looked really bad to the IRS and for good reason as well I might add that he wound up in court.
There have been people shaming the Sports Betting Champ because of these findings but if you follow his method and place bets as he has shown you then you can make some very nice gains with the system just like debt ridden George Stamatakis who has given several testimonial videos on Youtube about how good the Sports Betting Champ really is.  The problem is that so many people start doing little side bets and lose all of their money with the bookmakers and then you earn him a nice little commission on top.
U.S. District Judge Richard Boulware was expected to sentence Chau on the 5th August 2015.  It is not expected that Tony Chau will receive any jail time for this and is free on his own recognizance pending sentencing.
Check out the latest on what Tony Chau is up to here
http://21f034taw6fx1karfiw-zfcvcn.hop.clickbank.net
The Champ Picks is a Clickbank/Keynetics affiliate product that affiliates such as myself can receive a commission from.  I have provided a link for you to use and if you would rather me not get any commission for your purchase simply enter the above address in without the hop.