Betting on the Exotics i.e (Quinella, Exacta, Trifectas and First Fours) can be very expensive, it can also be very rewarding when you get a win.  The best way to play Exactas, Trifectas and First Fours is definately to box all your selections, that way they can finish up in any order as long as they are in the top 2, 3 or 4 depending on the exotic you have taken.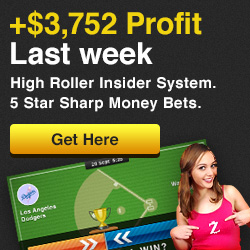 Different types of First Four Bets
The Boxed First Four Bet
This is when you pick which 4 horses or greyhounds you think are going to be the first 4 horses across the finishing line in no particular order.  What you are doing is covering all the possible combinations of these runners.
There is 24 different combinations that could possibly be run when selecting 4 runners so if you put staked $1 your total outlay for the race would be $24 unless you take a Boxed First Four Flexi Bet for 50% which would cost you $12 or a Flexi Bet for 25% which would cost you $6.
Normal Straight First Four Bet
This is the hardest of them all! This is when you pick the first 4 runners and the correct order in which they will finish.  You will maximise your profits if you pick it correctly but it is extremely hard to do.
The Standout First Four Bet
This is probably my favourite.  This is where you pick 1 runner to win the race, something you are pretty confident can win the race, could be part of a system bet or maybe you had it in your blackbook runners.  By doing this you lower the combinations for your 2nd, 3rd and 4th picks. Your total stake for a First Four Bet is now lowered to $6 for a 100% return on your first four dividend.
Your 2nd 3rd and 4th picks can still run in any order.  You can also throw in a roving banker if you like which you can pick to run 1st, 2nd, 3rd or 4th.
Below are a list of First Fours that generally pay very well.  These are bigger races but they are much more open market betting races.
Melbourne Cup First Four
Crown Oaks First Four
Cox Plate First Floor
Epsom First Four
Caulfield Guineas First Four
Golden Slipper First Four
Bendigo Cup First Four
Caulfield Cup First Four
Greyhound Golden Easter Egg First Four
Flexi Betting is a way of keeping the prices down on exotics.  This method is sometimes referred to as percentage betting and is where you bet a smaller amount for the exotic bet and then you get a percentage of the win dividend.  Here is an example:
You decide to have a bet in the Cox Plate or the Melbourne Cup (these being larger pool races the exotics in these races generally pay a lot more, for example the 2012 Melbourne Cup Trifecta paid over $50,000 in NSW TAB and the first 4 paid over 1.4+ million on the NSW TOTE.

So here is how we work it out:
You have worked out your best 10 horses to take out the trifecta in the Melbourne Cup.  Those 10 horses if you were to box them all equals a total of 720 combinations and for a single $1 this would cost you $720 in total.  However the trifecta in 2012 paid $50,000+ but lets say you don't have a spare $720 ito just bet on a race, maybe you have a spare $72.  So you back all of your 10 horses in the Melbourne Cup Trifecta and select the Flexi Betting option.  You then put in your total bet amount of $72, you now will receive 10 % of the winning dividend in this case if you would of had Green Moon, Fiorente and Jakkalberry as part of your 10 horses you would receive a little over $5,100 for your initial $72 outlay.
As far as boxing exactas I have never really seen the sense in doing this as it is quite rare to see the exacta pay more than twice what the quinella is paying.  I would rather just add an extra unit to the quinella, generally you will come out a considerable amount ahead of boxing the exacta.
It appears that the First Four Betting System Ebook is no longer being sold as when you are directed to this website now there is nothing more than a related links button with links to Horse Racing Betting Odds, Roulette and Horse Racing Betting.  Kate McEvoy must of pulled the plug on the book or forgot to renew her domain and hosting.
Kate McEvoy – First Four Betting System Ebook shows you how to back trifectas and first fours and win using roving bankers and flexi betting.  Kate also shows you how Horse Racing Odds are far greater at receiving a dividend than if you were to play the lotto and believe me some of the prices first fours pay you can win just as much as if you were to have been playing the Lotto.
Download your First Four Betting System Ebook here now.  A torrent of cash for the winners.
See our Discount on Clickbank on other betting systems.
Pete's Betfair Method Discount
Smart Money Law System Discount