Daniel Butson is not yet 18 years old and able to legally punt on his own sports bets but in just 4 months he has been able to set up a very successful sports betting advice website with over 1,000 members. Daniel is the founder of sports website bettingmogul.com and has some expert punters who are now working for him in Australia and the U.S.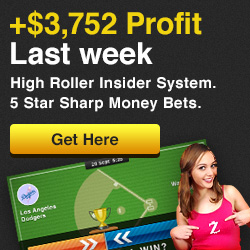 While Daniel says he isn't a sports nut or even a punter he does have a keen interest in both stats and probabilities. The Christian College student has a desire to succeed in business and bettingmogul.com seems to be growing rather quickly.
So how Does Betting Mogul work?
Basically it is a subscriber service where you will receive by email your daily sports tips.  They send you these tips until you receive 7 consecutive winning bets.  A bet of $50 will net you around $4,500 if it is successful.  Odds are typically even money which is usually to be expected on sports tips with only a few outcomes.
After you have won your 7 consecutive bets you then pull half of the money out and start again.  If the next 7 bets come in you net around $100K, yes you heard it right $100,000 dollaroos!
Payment can be made through various methods including American Express, Mastercard, VISA and Paypal.
For more on Daniel and his journey head on over to bettingmogul.com