Ok so you need to know who Tim Lowe is. You have come across one of his many systems online and now need to know if he is the real deal.
Firstly he is the author of the following systems and sometimes uses his business name of Markiteer Ltd.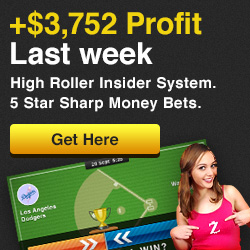 His systems include the following:
Amongst his strong interest in betting he also appears to sell business and marketing systems. But for the fact that we are all about finding the best Professional Punting Systems I am only going to talk about the betting side of Tim Lowe.
Football Hedging System
Sportsure Trading System
Tim's Partnership Deal
Daisho Trading System PDF
Ok, so firstly the Football Hedging System looks at turning £300 into £9,551 tax free in 28 weeks or less. Quite a claim but definitely can be done.
Prices are quite rich with the Gold package costing £1,297 plus an additional £159 per month for support. On top of that you will also have to pay up £42 if you want these betting tips emailed to you!
Now the part that tells me that this is not a scam is where Tim offers you a refund guarantee if after 145 days you fail to make a profit of 30% or more on your bankroll! Now that is not a bad offer at all!
We are still looking at the Sportsure Trading System and I am considering purchasing to give this system a test run and to report results back to everyone. As for Tim's Partnership Deal I can't seem to find a lot of information regarding how this one works and looks like maybe Tim Lowe has finished this package up!
So far it is looking like Tim Lowes systems do work and everywhere I have looked for research it has come up with mainly good results.